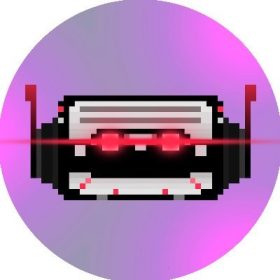 10.000 CryptoPOP NFTs | Pops Metaverse, acces for all
CryptoPOP'S is a private collection of 10,000 CryptoPOP NFTs, which are one-of-a-kind digital collectibles. Because the NFT pops are based on music cassettes, we are inspired by music! The POPs are stored on the Ethereum blockchain as ERC-721 tokens and are hosted on IPFS.

Each NFT is one-of-a-kind, with over 100 hand-drawn traits, and comes with membership in an exclusive group of successful investors in the Crypto Pop Culture Metaverse.



Your CryptoPop NFT is your ticket to the Royal Members Club, which includes exclusive activities, events, and giveaways, among other things. When you purchase your NFT, you will receive the key that allows you to access the Members Only page.



The NFT Collection is only the beginning of our exciting future project! Do you want to know what the next plan of action is? Check out our 'dual' roadmap, where we reveal the world of CryptoPOPs as well as the Metaverse we're creating behind the scenes.



Join an ambitious and ever-expanding community-project with numerous benefits and utilities, where the project will continue to grow and develop indefinitely!