Significant collection
Significant collection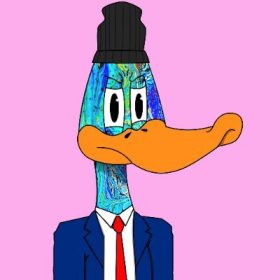 7,777 Distinguished Ducks coming to a pond near you! A percentage of our royalties will be donated towards suicide prevention.
On the Ethereum BlockChain, Distinguished Ducks are 7,777 unique NFTs.
Following the suicide of a close friend, we decided to establish an NFT with utility to raise funds for suicide prevention.

There will be 2000 whitelist spots available. We don't want to force people to grind and kiss in order to be whitelisted; instead, we want a great community!

The majority of whitelists will be distributed via flash giveaways on Discord and Twitter, so keep an eye out for notifications and act quickly!

We want to reward those who contribute to the community and are active on Discord, so team members will award whitelists to active members who have positive vibes.