Significant collection
Significant collection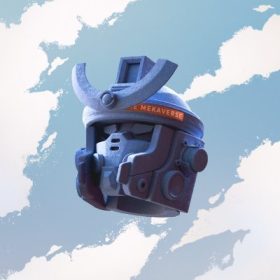 The MekaVerse is a collection of 8,888 generative Mekas inspired by the Japanese Anime universe.
At first glance, MekaVerse may appear to be yet another NFT collection that focuses on visual appeal rather than utility. However, this is not your typical PfP or NFT avatar collection, despite the fact that the Mekas could undoubtedly serve as such. MekaVerse, on the other hand, is a collection of 8,888 generative Mekas inspired by the Japan Mecha universes.
This collection's art style differs from the majority of collections that debut on OpenSea or other marketplaces. Although Japanese Mecha-inspired robots have not yet been attempted, original artwork is essential for creating an appealing NFT collection. Furthermore, the team places a premium on uniqueness in order to emphasize quality over quantity.

Creating 8,888 generatively unique Mekas is just the beginning. Through its roadmap, the MekaVerse team envisions a future in which the MekaVerse will be expanded and brought into the real world. Through collaboration with other franchises and projects, there will eventually be a Meka Multiverse. Short films, physical and digital exploration, and events are also on the agenda. It is an ambitious plan of action, but in order to have a long-term impact on the NFT industry, a bold approach is required.
How Does MekaVerse Function?
The first step, as with other NFT collections, is to introduce the collection of 8,888 Mekas to a wider audience. Because the team places a premium on quality, they wanted to get the most out of their planned initial rarity criteria. Furthermore, each Meka will have Lore attached to it, which is unique to each Meka.

The MekaVerse is divided into four factions as part of the Lore: Originals Meka, Mirage, F9, and Gadians. Owners of an NFT will be assigned to one of these factions. In addition, all holders will have access to exclusive events on Discord, Twitter, and other platforms. Because the project is still in its early stages, it is unclear exactly what these events entail.