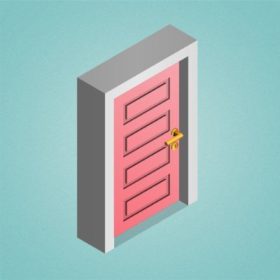 A community-driven project of 6226 doors on Avalanche aiming to provide utility and passive income through investments for just 1 AVAX.
On the Avalanche blockchain, MetaDoors is a collection of 6226 door NFTs. Each of those doors is generated programmatically from dozens of distinct traits and varying rarities.
Our first priority as a community-driven team is to provide utilities for MetaDoor holders - to make it worthwhile for you to participate in our first and upcoming collections.


To gain access to high mint reflection earnings and to become a shareholder of our community wallet, mint a MetaDoor! Holders will be able to withdraw their earnings at any time, receive a free mint reward from our upcoming 3D collection, and we will provide a variety of utilities for holders both in the short and long term through investments and rewards.