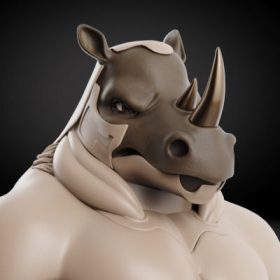 Prestigious herd of 8,888 Ultra-Realistic Rhinoceros on Solana
The Rhino Recovery Fund (RRF) invests in the most effective organizations and projects dedicated to the protection and rehabilitation of our remaining rhinos. The RRF will aid in the restoration of healthy rhino populations throughout Africa and Asia by funding the most effective efforts to stop rhino poaching, end demand for rhino horns, protect rhinos' natural habitats, and make rhinos relevant to the societies that coexist with them. 

The Rock Rhinos' royalties will be donated to RRF and other community-selected organizations on a regular basis.