Significant collection
Significant collection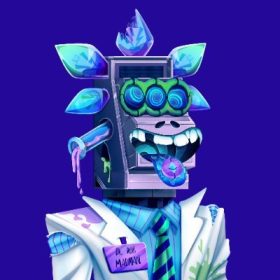 Slotie is a new utility NFT that creates DeFi ecosystem in gambling. Become a HOUSE in 150 online casinos.
What are Sloties?

Sloties are your ticket into the largest and fastest-growing online Casino network on the blockchain. With only 10,000 VIP members ever to be minted, Sloties grant holders access to the new world of Defi Gambling. Sloties grant proof of ownership on the Ethereum blockchain, and are based on the ERC-721 standard. More than your ordinary community, Sloties provide real-world benefits in over 150 Casinos worldwide. This is not your average Slot Machine: with Sloties it's your house, your rules.

Each Slotie NFT is one of a kind, with varying degrees of rarity. And unlike other NFTs with only superficial rarity, the rarity of your Slotie will determine your revenue share from our Casino Partners. The rarer your Slotie, the more passive income it will generate.