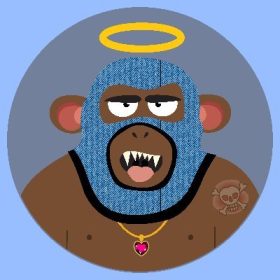 A deflationary collection of 6666 NFTs on the Solana Blockchain. Royalties shared between holders!
The Greedy Ape Heist is a 6666 NFT deflationary collection on the Solana Blockchain. Every Ape is one-of-a-kind! However, not every Ape is here to stay.

Do you have what it takes to make a clean getaway and avoid the slammer?

When Apes are caught, they are taken to the Slammer, where they are removed from circulation.

When there is a large enough amount in The Slammer account, law enforcers roll through Solana marketplaces and lock up the cheapest Greedy Apes — "sweeping the floor."