Significant collection
Significant collection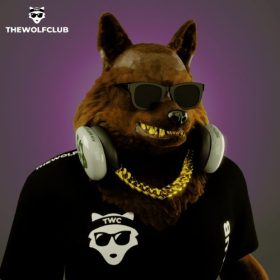 Next-gen Business & Investment club. Only 8641 3D wolves (200+ traits) allowed in our Metaverse Clubhouse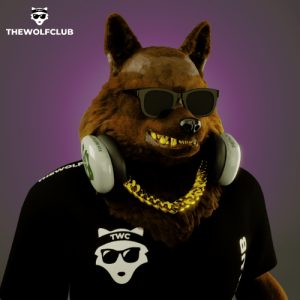 We are a pack of 8641 smart and unique 3D Wolves made from 200+ different traits, chilling on the Ethereum blockchain. By becoming a TWC you are gaining exclusive access to a private club whose benefits and offerings will increase over time. You're not simply buying a provably-rare piece of art or digital avatar. You're buying a unique valuable NFT asset. The TWC membership gives you access to a private business and investment club with real alpha leaders.

While most NFT communities are about parties and yachts, pump and dumps, and short-term gain - The Wolf Club is focused and driven by an elite community of aspiring individuals. Becoming a member grants you access to an investment network specializing in technology, crypto, e-commerce, and more - opening a new world of opportunities.

Like a pack, individual members come together to share, learn, help, and work towards a bigger and brighter future. But unlike a pack, we are not confined to a geographic location - we have a robust international community operating in the physical realm and Metaverse with the TWC NFT Pass.

The TWC Pass is held by proven professionals as well as up and comers looking to make it. TWC members will have access to exclusive areas for learning, networking, chilling, playing games, earning passive income and so much more. Don't let our focus fool you, we are all about getting ahead in both the physical world and Metaverse, but every successful hunt calls for a sensational celebration.

While some are more experienced than others, we all eat together, sharing the profit equally. Now is your chance to get in, learn and earn by joining The Wolf Club.