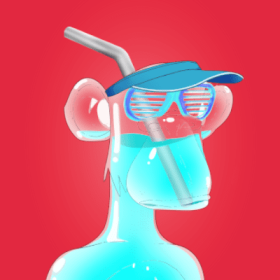 10,000 crazy handmade drinks, that live in the Ethereum blockchain.
Legends tell about a place called Ape Drink Club that only appears at night and also only in one place at time.

If you manage to find that club, you will also be able to enter and meet our Star Bartender as well, who will serve you a magical Ape Drink from among the 10,000 that he has, with a theme inspired in the famous bored apes yacht club..

Each drink will be unique and different from any other, because our Bartender learned to make each one of them in a different world of the universe.

Legend has it that if you manage to get even one of those drinks, before the first rays of dawn, you will have a life full of riches and good fortune.