Significant collection
Significant collection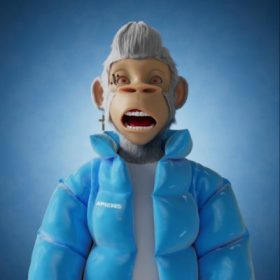 We have officially collaborated with a luxury fashion-focused NFTs marketplace Exclusible.com to launch metaverse wearable t-shirts for our community.
GENESIS APIENS is now available ( 10 unique pieces )

-Personalised NFTs for brands and celebrities.
-Collaborations on projects.

-Collaboration with DJs to host the virtual concert as entertainment.
-Gaming.

-Contract audit. -8K Collection launch.

APIENS brand commercialization strategy, PHASE 2.

Every APIENS NFT holder has the ability to build a business around their APIENS NFTs.

Holders will have exclusive access to partner brands for any business, trade, collaboration, or partnership.

Sponsoring in-person fashion shows to increase brand visibility.
Creating the APIENS ecosystem's foundation.

PHASE 3: Blockchain-enabled Merch.
Merch drop with NFC integration.

(This is a time-consuming process that could take 3-4 months.)

4TH PHASE
Get your digital merch now.

You will be able to own your ape's items separately. Spectacles, hats, and jackets, for example.